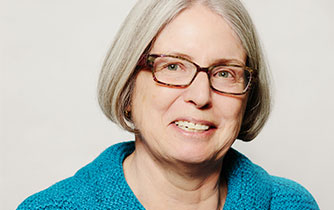 The 2016-17 academic year marks the fifth successful year of Osgoode's McMurtry Visiting Clinical Fellowship program, and we welcome Dr. Elizabeth Shilton.
Shilton was a founding partner of Cavalluzzo Shilton McIntyre & Cornish, LLP, a Toronto-based law firm specializing in union-side labour law, where she advised unions on labour and employment issues, including human rights and constitutional law. As a litigator, she appeared before administrative tribunals and courts, including the Supreme Court of Canada, in many significant cases involving employment and equality rights. She sat for many years on Ontario's Financial Services Tribunal, and served as Vice-Chair of the Tribunal and the Financial Services Commission of Ontario.
Shilton holds law degrees from Dalhousie, Harvard and the University of Toronto. Her forthcoming book, Empty Promises: Why Workplace Pension Law Doesn't Deliver Pensions, argues that while workplace pensions are now formally recognized as legal rights, the current legal framework does not provide employees with the tools to influence the content of those rights or to enforce them effectively.
Her current research focuses on gender inequality in Canada's retirement income system, the role played by law and legal institutions in constructing and reinforcing that inequality, and the potential for equality-driven law reform. She has taught as an adjunct professor at the University of Toronto, Osgoode Hall Law School, and Queen's University, and has been a Visiting Scholar at Osgoode's Institute for Feminist Legal Studies.
Shilton is currently a Senior Fellow with the Centre for Law in the Contemporary Workplace at Queen's University, and continues her volunteer work with the Women's Legal Education and Action Fund (LEAF). In 2016, she was recognized as a Toronto YWCA Woman of Distinction (Law and Justice) for her work on gender equality.