Visitors help to develop our vibrant academic community by infusing new ideas and perspectives.
2017-18 Visitors

Ronda Bessner
Visiting Professor Ronda Bessner has been involved in a wide range of areas of the law, including academia, policy work and public inquiries. Bessner's areas of teaching have been Criminal Law, Evidence, and Children and the Law. She is the author of many published articles on child abuse, evidence, criminal law, state intervention in pregnancy, and HIV/AIDS. She has made numerous presentations on these and other subjects at universities, the Canadian Bar Association, the Law Society of Upper Canada, for the Ontario Court of Justice, and at conferences. She has been interviewed on numerous occasions by the media. She was formerly the Assistant Dean (JD) at Osgoode, where she developed and implemented the Academic Success Program.
Bessner has also worked on a number of public inquiries and in law reform. She has held the position of Senior Legal Analyst at five public inquiries including the Walkerton Inquiry (contamination of drinking water), the Ipperwash Inquiry (the death of Dudley George in a land claim protest and occupation by Aboriginal people), and the Royal Commission on the Blood System in Canada. As Counsel to the Ontario Law Reform Commission under the Chair of Rosalie Abella, she wrote reports on Drug and Alcohol in the Workplace, Child Witnesses, The Basis of Liability for Provincial Offences, and co-authored the report on Damages for Environmental Harm. In 2016, she presented a paper on public inquiries and co-designed two pre-inquiry Roundtables for the three federal ministers responsible for establishing the National Inquiry into Missing and Murdered Indigenous Women and Girls.
Bessner is an adjudicator on the Consent and Capacity Board. She is also Past-President of the Women's Law Association of Ontario.
In 2016, Bessner received the Law Society Medal.
Bessner was educated in both the civil and common law legal systems. After graduating from McGill Law School with a Bachelor of Civil Law and a Bachelor of Common Law, she received a Masters of Law (LLM) at Harvard Law School.
E-mail: rbessner@osgoode.orku.ca
 
Fay Faraday
Fay Faraday is a social justice lawyer, strategic adviser and policy consultant.  She represents unions, community organizations and coalitions in constitutional and appellate litigation, human rights, administrative/public law, labour and pay equity. She also works collaboratively with community groups and coalitions to provide strategic and policy advice on constitutional and human rights issues.
In her work as a lawyer, she has addressed a wide range of issues relating to equality and fundamental freedoms under the Charter, gender and work, rights of migrant workers, rights of persons with disabilities, race discrimination, employment equity, poverty, income security, socioeconomic rights, and international human rights norms. She has represented clients in constitutional litigation at all levels of court, including numerous cases at the Supreme Court of Canada.
Faraday graduated as the gold medalist from Osgoode Hall Law School in 1993.  She also holds a BA (Hons) and an MA from the University of Toronto.  She has taught at Osgoode since 2010 and was an inaugural McMurtry Visiting Clinical Fellow at Osgoode as well as the Packer Visiting Chair in Social Justice in the Politics Department at York University. She teaches in the areas of social and economic justice, including labour and employment law, labour migration, human rights, appellate advocacy, ethical lawyering, and social justice and political activism.
She is the co-author and co-editor of a book on equality rights under the Charter:  Making Equality Rights Real:  Securing Substantive Equality Under the Charter (Irwin Law, 2006), the co-author of a book on equality rights under Ontario's Human Rights Code: Enforcing Human Rights in Ontario (Canada Law Book, 2009), and co-author and co-editor of a book on labour rights under the Charter:  Constitutional Labour Rights in Canada:  Farm Workers and the Fraser Case (Irwin Law, 2012).
Faraday also holds an Innovation Fellowship with the Metcalf Foundation and is engaged in legal and community-based research on the rights of migrant workers.  She has published three landmark reports on migrant worker rights in Canada:  Made in Canada: How the Law Constructs Migrant Workers' Insecurity (2012); Profiting from the Precarious:  How Recruitment Practices Exploit Migrant Workers (2014); and Canada's Choice: Decent Work or Entrenched Exploitation for Canada's Migrant Workers? (2016).
Since 2017 she has served as the Discrimination and Harassment Counsel for the Law Society of Ontario.
Research interests:  Labour and employment, Migrant Workers, Equality, Human Rights, Charter of Rights and Freedoms, Public Law, Ethical Lawyering, Social Justice and Political Activism, Race, Gender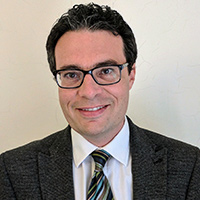 Angus Grant
Visiting Professor Angus Grant, B.A. (Trent), J.D./MSW (Toronto), Ph.D. (Osgoode) is a lawyer, researcher and law teacher, primarily in the intersecting domains of immigration and refugee law, international law, constitutional and administrative law. In his practice, Angus has appeared before a variety of Canadian appellate courts, including the Supreme Court of Canada in three recent ground-breaking cases on the proper interpretation of Canada's international refugee law obligations. His Ph.D. dissertation at Osgoode focused on the increasing use of national security mechanisms in Canadian immigration and refugee law and was nominated for a number of national awards. Most recently, Angus has been an adjunct faculty member at both Queen's University and Osgoode, where he has taught immigration, refugee and administrative law.

Jamil Jivani
Jamil Jivani is a community organizer and social entrepreneur in Toronto. After graduating from Yale Law School, Jivani founded the Policing Literacy Initiative, a grassroots public education and advocacy organization focused on improving police-community relations. He has also worked at Torys LLP and the Tim Hortons' corporate law department. Jivani currently serves on the Children's Aid Society of Toronto's board of directors and the Yale Law School Executive Committee. As a law student, Jivani taught constitutional law at New Haven Public Schools and was President of the Yale Black Law Students' Association.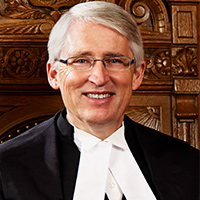 Peter Lauwers
LLB (Toronto), LLM (Osgoode)
Justice Peter Lauwers was appointed to the Court of Appeal for Ontario on December 13, 2012, having served on the Superior Court of Justice of Ontario in Central East Region since July, 2008. He presided over cases in all the areas of the Superior Court's operations including civil, criminal, family, and class actions. He also served on the Divisional Court.
Before his  judicial appointment, Justice Lauwers was a partner at Miller Thomson LLP.  He practised in the areas of civil litigation, constitutional law, human rights, and administrative law including education, municipal and labour law and appeared at every level of court including the Supreme Court of Canada.
As a lawyer Justice Lauwers lectured in his areas of expertise to, among others, the Canadian Institute, Insight, the Canadian Bar Association, the Ontario Bar Association, the Centre for Cultural Renewal, McGill University, and the Saskatchewan Institute of Public Policy, and published widely.
Since his judicial appointment Justice Lauwers has spoken at events sponsored by the Ontario Bar Association, the Advocates' Society, the Ontario Trial Lawyers' Association, the Canadian Defence Lawyers, Osgoode Hall Law School, the Medico-Legal Society of Toronto, the Ontario Human Rights Commission, and the National Judicial Institute.

David Lepofsky
David Lepofsky CM, O. Ont, LLB (Osgoode Hall Law School 1979), LLM (Harvard Law School 1982), LLD (Hon) (Queens 1999, University of Western Ontario 2006, Law Society of Upper Canada 2016)
David Lepofsky is a visiting professor (part-time) at Osgoode Hall Law School and an adjunct faculty member of the University of Toronto Faculty of Law. He holds volunteer leadership roles in the disability community.  He is chair of the Accessibility for Ontarians with Disabilities Act Alliance and the chair of the Toronto District School Board's Special Education Advisory Committee.
In 1979, Lepofsky graduated with honours from Osgoode Hall Law School with a Bachelor of Laws. He obtained a Masters of Law from Harvard Law School in 1982.
He was admitted to the Ontario Bar in 1981. From 1982 to the end of 2015, he practised law in Toronto with the Ontario Ministry of the Attorney General, in the areas of constitutional, civil, administrative and most recently, criminal law. In 2004, he was appointed to the position of General Counsel. This is the highest promotion in the Ontario Public Service (outside management). Reserved for only a handful of the 2,000 lawyers in the Ontario Public Service, it is reserved for the most senior counsel, to recognize career achievement in handling the most complex work, demonstrated diversity of expertise, creativity, professional leadership, judgment, and mentoring/role modelling.
From 1982 to 1988, he served as counsel in the Crown Law Office Civil, conducting civil, administrative and constitutional litigation on behalf of the Ontario Government. From 1989 to 1993, he served as counsel in the Constitutional Law and Policy Division, conducting constitutional litigation on the Government's behalf. From 1993 to the end of 2015, he served as counsel in the Crown Law Office Criminal, conducting criminal appeals in the Ontario Court of Appeal and the Supreme Court of Canada. He has appeared on at least 30 cases in the Supreme Court of Canada in his career, as counsel or co-counsel, and in some 200 cases in the Ontario Court of Appeal. He retired from his position with the Ontario Public Service at the end of 2015.
Since 1991, he has served as a part time member of the University of Toronto Faculty of Law, where he teaches an advanced constitutional law seminar on freedom of expression and press. From 1987 to 2005, he served as associate head of the Ontario Bar Admission Course's Public Law Section.
Since January 2016, he has served as a part-time visiting professor of legal ethics and public interest advocacy on the faculty at Osgoode Hall Law School.
Since the late 1970s, he has been active in a volunteer capacity, advocating for new laws to protect the rights of persons with disabilities in Canada. In 1980, he appeared before the Joint Committee of the Senate and the House of Commons on the Constitution of Canada, on behalf of the Canadian National Institute for the Blind for an amendment to the proposed Charter of Rights, to guarantee equality rights to persons with disabilities. The efforts of a great many combined to lead Parliament to pass the disability amendment to the Charter.
From 1980 to 1982, he served on the leadership team of a broad disability coalition that successfully advocated for inclusion of protection against discrimination based on disability in the Ontario Human Rights Code.
From 1994 to 2005, he led the Ontarians with Disabilities Act Committee. That coalition successfully campaigned for 10 years to win passage of two new Ontario laws to make Ontario fully accessible to persons with disabilities: the Ontarians with Disabilities Act 2001 and the Accessibility for Ontarians with Disabilities Act 2005. Since then, he has helped in efforts to get that law effectively implemented.
In late February 2009, he became the chair of the Accessibility for Ontarians with Disabilities Act Alliance. He and the Alliance have pressed for the prompt enactment and enforcement of strong accessibility standards under the Disabilities Act. In 2010, they succeeded in getting Ontario election legislation amended to address accessibility barriers impeding voters with disabilities, although they have more to do to get telephone and internet voting to become a reality in Ontario elections.
From late 2015 to late 2016, he served as co-chair of Barrier-Free Canada, a community coalition that advocates for the enactment of a national Canadians with Disabilities Act.
Starting in 1994, he campaigned to get the Toronto Transit Commission to announce all subway stops, and later all bus stops, for the benefit of passengers with vision loss. Between 2001 and 2007, he personally fought two cases against the TTC. In 2005, the Human Rights Tribunal ordered the TTC to consistently announce all subway stops (Lepofsky v. TTC #1). In 2007, the Human Rights Tribunal ordered TTC to announce all bus and streetcar stops (Lepofsky v. TTC #2).
In April 2015, he started serving as a member of the Toronto District School Board's Special Education Advisory Committee. From January 2016 to January 2018, he served as its chair. That legally-mandatory committee advises the Toronto District School Board on reforms needed to improve special education services and programs. Under his leadership, SEAC developed and presented to the Toronto District School Board a series of six major recommendations setting out details for major reforms needed to better serve students with special education needs.
Awards include investiture in the Order of Canada (1995), the Order of Ontario (2007), and the Terry Fox Hall of Fame (2003), honorary doctorates from Queen's University, the University of Western Ontario and the Law Society of Upper Canada, and awards from other organizations including the City of Toronto, the Law Society of Upper Canada, the Ontario Bar Association Public Lawyers Section, the Advocates Society, the Ontario Crown Attorneys Association, the Ontario March of Dimes and Community Living Ontario.
He was very flattered and humbled when the Canadian Lawyer Magazine August 2010 edition listed him among Canada's 25 most influential lawyers. However, he was left wondering: "If I am so influential, why doesn't anyone listen to me?"
He is the author of one law book, and the author or co-author of 30 law journal articles or book chapters on topics including constitutional law, criminal law, administrative law, human rights, and the rights of persons with disabilities. His publications have been cited with approval in several decisions of the Supreme Court of Canada, as well as by trial and appeal courts across Canada. He has been invited to lecture on topics including these across Canada, and in the US, Israel, the Republic of Ireland, Denmark, Belgium and New Zealand.
Twitter: @davidlepofsky
AODA Alliance: www.aodaalliance.org
  
Marshall Rothstein
The Honourable Marshall Rothstein has made rich and varied contributions to the law over the past 50 years, including serving on the Supreme Court of Canada from March 2006 until his retirement in August 2015. Mr. Rothstein officially joined the Law School on January 1, 2016 for a one-year term. As Distinguished Visiting Professor, he is involved with a broad range of academic activities focused on interactions with Osgoode students. He works closely with IP Osgoode – the Law School's flagship Intellectual Property Law and Technology Program – as well as in areas of Tax and Administrative Law.
In addition to his work as Distinguished Visiting Professor, Rothstein is currently an Associate Counsel at Hunter Litigation Chambers in Vancouver, where his primary focus is as an arbitrator on complex commercial and public law cases.

David Sandomierski
David Sandomierski's research focuses on maximizing the potential of legal education to contribute to society.  His doctoral dissertation at the University of Toronto Faculty of Law explores the aspiration to translate a wide range of critical attitudes about law into a workable vision of legal reasoning and legal practice, as viewed through the lens of Canadian contract law teaching.  David has designed and co-taught the Legal Inquiry course at McMaster University's Arts & Science Program for the past six years, a published account of which received the 2017 Canadian Association of Law Teachers Award for the Scholarship of Teaching and Learning.  David studied law at McGill University, where he was Editor-in-Chief of the McGill Law Journal, and served as law clerk to the Chief Justice of Canada, Beverley McLachlin.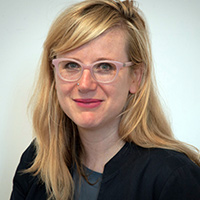 C. Tess Sheldon
C. Tess Sheldon is a lawyer who writes, presents and teaches extensively on a variety of mental health, access to justice, disability and human rights topics. Her scholarship is devoted to the generation, limitations and mediation of legal responses to institutional violence(s) including of psychiatric detention and disability incarceration. Her work relies on the concepts, principles and instruments of public law to understand the role of law in the development, execution, administration and frustration (through judicial challenge) of the systems that govern the public's health. She recently completed her doctorate at the Dalla Lana School of Public Health at the University of Toronto, exploring the legal issues raised by the covert administration of medication in psychiatric settings. Her legal practice is primarily devoted to disability, constitutional and human rights law. She appears before Courts and administrative tribunals, including the Human Rights Tribunal of Ontario and the Supreme Court of Canada. She was co-counsel to the Empowerment Council at the Inquest into the Death of Ashley Smith. After articling at the Ontario Human Rights Commission, she has practiced exclusively with Ontario's legal clinic system, including at ARCH Disability Law Centre and Justice for Children and Youth.