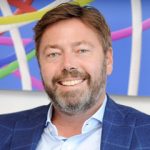 IPC supervising lawyer Alistair Crawley is mentoring students and helping retail investors resolve disputes
When it comes to resolving disputes involving investment losses, Alistair Crawley says there are two organizations clients should have in their corner: the Ombudsman for Banking Services and Investments (OBSI) and Osgoode's Investor Protection Clinic (IPC).
Independent, impartial and free, the OBSI is often the first line of defence for Canadians who have suffered an investment loss as a result of someone else's wrongdoing, but don't have the funds to hire a lawyer and pursue litigation.
"OBSI goes part of the way to filling the gap," says Crawley, founding partner at Crawley MacKewn Brush LLP in Toronto. "It doesn't cost clients anything, which is great, but it's still hard to navigate the dispute resolution process without legal assistance. Those who have lost funds are likely to have better outcomes if they have guidance and advice."
That, he says, is where Osgoode's IPC comes in. Guided by supervising lawyers like Crawley, the clinic's student caseworkers help retail investors navigate the OBSI complaint process, among other services.
"The two organizations dovetail really well," he says.
In fact, that's one of the reasons Crawley agreed to volunteer at the clinic shortly after its opening in 2016. The litigator behind some of Canada's most significant securities law cases, he has helped IPC clients resolve their complaints without recourse to the courts, while at the same time enhancing the education of tomorrow's lawyers. "The OBSI dispute resolution process is one way students can work on a sustained case with clinic clients before they complete their studies and are called to the bar," he explains.
In his four-plus years at IPC, Crawley has supervised six files, a number of which have involved the OBSI. Several of his colleagues at Crawley MacKewn Brush LLP also volunteer as their schedules permit. All told, the firm has overseen a total of 11 files.
"For lawyers who are really busy and daunted about getting involved, this is really something quite achievable," Crawley says. "For a relatively limited time commitment, there's potential to add a lot of value by assisting the clinic, its clients and the students."
Join Us
Lawyers interested in volunteering with Osgoode's Investor Protection Clinic can contact the clinic at ipc@osgoode.yorku.ca or 416-736-5538