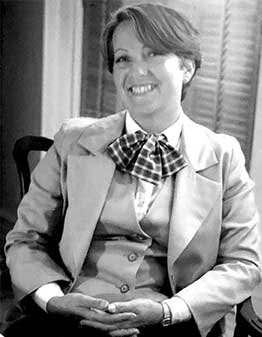 Saddened by Margaret's untimely passing, her classmates, family and friends are honouring her memory by creating an endowed bursary in her name.
Donations can be made with our secure online giving form.
All online donations automatically receive an electronic receipt, issued in the name of the credit card holder. Pledges paid before 2025 will be matched by Osgoode Hall Law School.
For further information or for assistance, please contact Anita Herrmann, Director, External Relations & Communications: aherrmann@osgoode.yorku.ca.
Margaret Fischer '79 Memorial Bursary
Margaret Fischer came to Osgoode Hall Law School from a background in social work. As a law student she was known for her strong intellect and work ethic, but also for her kindness to, support of, and compassion for her classmates. After graduating in 1979, Margaret began her legal career with the Toronto law firm Singer Kwinter, where she articled and practised family law. She then moved to the City of Toronto, and later to the Municipality of Metropolitan Toronto as a solicitor in the Real Estate Department. She became the Director of Real Estate Law for the City of Toronto upon amalgamation of Toronto's municipalities in 1998.
Margaret's passion was her family, especially her daughter and infant granddaughter. She also delighted in spending time with her wide circle of friends, tending to her enormous gardens, and travelling. Sadly, her retirement plans were cut short by her death from cancer in November 2022.
Margaret supported community engagement and development, along with social equity initiatives. This bursary is established by her law school friends and family, in memory and recognition of her indomitable spirit and her belief that for every life challenge there is a solution.
The funds for this endowment were matched by Osgoode Hall Law School through the No Barriers initiative and will be given to JD students in financial need who face visible and invisible obstacles like income; mental health; racial, cultural and gender inequalities; or physical and learning challenges.