Osgoode Catalyst Fellow 2017-18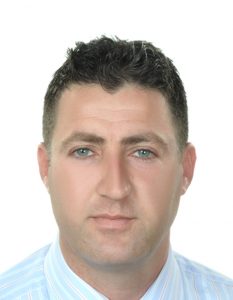 Professor Jamil Ammar has been appointed Osgoode Catalyst Fellow for the 2017-18 academic year.
Syrian-born Professor Ammar joins Osgoode from Rutgers Law School in Newark, New Jersey where he has been a Visiting Scholar since the fall of 2015. He was at Rutgers as part of the Scholar Rescue Fund, which helps academics to escape dangerous conditions and continue their important work. He has a PhD in Law (Edinburgh University), a Master's in International Commercial Law (University of Wales Swansea), a Master's in Commercial Law (Damascus University), and an LLB (Damascus University).
Professor Ammar's research and teaching focus on the interaction between the law and emerging technologies. He is currently engaged in two research projects: one examines the impact of 3D printing technologies on intellectual property law; the other assesses the viability of software technology in curbing extreme speech on social media platforms.
The author of two books as well as numerous articles, reports and reviews, he has previously served as a Research Fellow at Edinburgh University, an Assistant Professor in the Commercial Law Department at Damascus University, an Assistant Professor in the School of Business Administration at Arab International University, and a legal consultant to a number of national and international institutions.
As the Osgoode Catalyst Fellow, Professor Ammar will focus on the potential impact 3D bio-technology may have on product liability. Among other related issues, he will consider whether or not a healthcare provider should be characterized as a "manufacturer" or a "seller" (as opposed to a service provider) of 3D printed organs. He will also be engaged in another project to assess whether religious extreme speech and tax evasion are interrelated, with particular focus on the Middle East. In addition, he will tackle the question of whether or not we should focus more on reducing the "commercial" benefits of extreme speech on social media, and less on the all-too-frequently exaggerated ideological values.