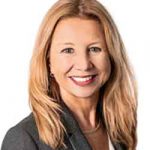 A message from IPC's co-directors
It's impossible to ignore the fall-out from a global pandemic that has resulted in millions of deaths, countless job losses and business closures, and economic uncertainty worldwide. At Osgoode's  Investor Protection Clinic, COVID-19 has transformed the way we do business, both as a service provider supporting Canada's vulnerable investors and as a practical educator of next-generation lawyers.
We all watched the COVID-19 pandemic trigger panic, uncertainty and losses across multiple areas of society, and Canada's capital markets are no exception. For some retail investors, increasingly volatile stock markets have brought to light gaping holes in their investment strategy — risky stocks, mishandled portfolios and untrustworthy advisers among them.
A growing number of these vulnerable investors are now calling Osgoode's IPC for help.
In our "What's trending" story, you can read about the innovative ways that we're responding to increasing demand — and endeavouring to curb the losses before they even happen.
When clients do knock on our virtual door, our medium of response has also changed. Like countless other service businesses, we've gone 100% virtual, supporting all our clients by videoconferencing and telephone.
The challenges to this approach — many of our clients are seniors and unfamiliar with videoconferencing technology, and it can sometimes take longer to tease out the relevant information in online intake interviews — are outweighed by the many positives. Our team has found that once you onboard clients and get them used to the Zoom software, it's much easier to connect with them on a regular basis. Virtual support has also erased the barriers of distance; we're now serving vulnerable investors in the farthest corners of the province and even across Canada. When COVID-19 is history, we hope to continue this model of outreach to benefit even more Canadian investors in need.
Our students have also risen to the challenge of virtual learning. And we're grateful to our many supervising lawyers, industry partners and law firm colleagues who have mentored our student caseworkers and delivered online presentations on important legal issues over the last year.
As we begin 2021, we will continue to think innovatively, broaden our reach and fill a critical gap in the investor protection landscape.
Thank you for your continuing support.
Poonam Puri                                                    Brigitte Catellier
Founding Academic Director                        Co-Director