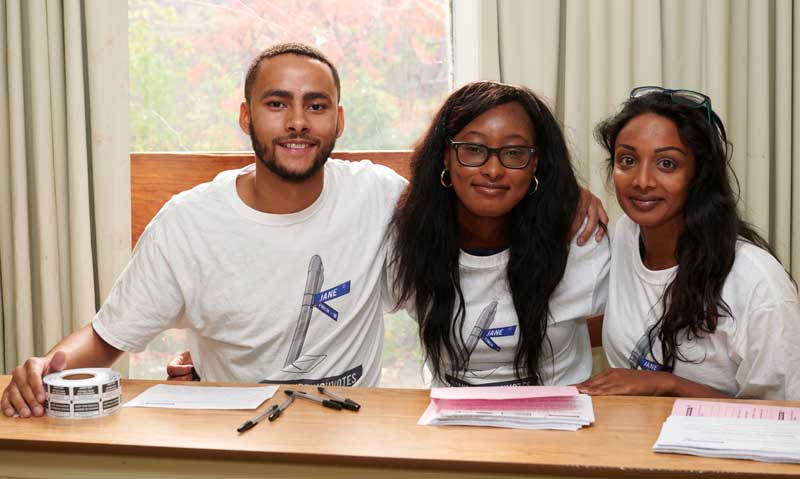 I went to law school because I want career predicated on service to communities. I chose Osgoode because I knew it would give me the knowledge and skills to realize this goal—from bolstering my ability to serve and collaborate with people from different walks of life, to enhancing the clarity of my communication, both orally and written, to refining the rigor that I bring to the formulation of ideas and arguments.
The competencies that I developed were a result of practical, hands-on learning opportunities. Throughout my time at Osgoode, I was fortunate to be involved with programs that not only allowed me to directly apply the principles that I had learned in the classroom, but challenged me to develop new skills altogether.
In the summer after my first year, I interned at an NGO in India, the Concerned for Working Children (CWC) through Osgoode's International Legal Partnership program. Working at the CWC allowed me to directly interact with working children and also engage in policy work on a United Nations General Comment. Throughout second year, I participated in Osgoode's Innocence Project, a clinical program where students represent clients alleging that they have been wrongfully convicted, and #JaneAndFinchVotes, a voter outreach campaign during the 2015 Federal Election. In my third year, I was fortunate enough to be elected Managing Editor of the Osgoode Hall Law Journal. In addition to publishing 5 issues, I was able to help organize the Creating Opportunities Summit. The Summit combined what I consider to be the very sinews of Osgoode: service, collaboration, and open dialogue. Each opportunity I took part in contributed to my growth as a young lawyer.
Osgoode is the leader of experiential education among Canadian law schools. The opportunities that I took part in were only possible because of the voracious commitment that professors, administrators, and students alike have toward practical education. Osgoode offers students a chance to dabble into a breadth of legal fields: from international law, to venture capital, to criminal law, to community organizing and beyond.
I can say with full confidence that my time at Osgoode has afforded me the foundation necessary to turn my aspirations into reality.
Watch Michael talk about his experience in the course Community Organizing and the Law