Psychology Graduate Students (PGS) Refugee Education Initiative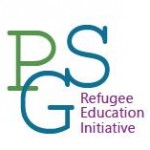 This initiative is run by Psychology Graduate students at York University in collaboration with the YU Syria Response and Refugee Initiative. Our main goal is to empower those working with refugees by building a healthy, safe, and welcoming environment for refugees arriving to our community.
Our team members have received advanced graduate training in psychology, have pursued educational seminars and training workshops on refugee mental health and victims of torture, and have practical experience in mental health settings and community volunteer services.
The initiative aims to conduct educational presentations for sponsorship teams working with refugees and their families, and all other volunteers looking to gain knowledge and understanding of refugees' diverse experiences and the resources and services available in the community.
Our educational seminars are based on theory, research, and practice and offer opportunities for interactive discussions. The presentation takes a multisystem developmental approach in introducing the following topics:
The complex and diverse nature of refugees' experiences
The strength and resilience of refugees
Resources available to refugees
Resources available to volunteers and team members
Cultural sensitivity: Awareness, responsibility, and respect
For more information and to contact our team please write to pgsref@yorku.ca