2019-2020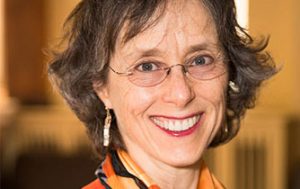 Dianne Saxe '74, '91 (PhD) was the environmental commissioner of Ontario from 2015 to 2019, a tough but fair watchdog over Ontario's environmental, energy and climate performance, and guardian of the Environmental Bill of Rights. Prior to her appointment in December 2015, Saxe was one of Canada's most respected environmental lawyers. She has 40 years of unparalleled experience writing, interpreting and litigating Ontario's energy and environmental laws. Saxe's career began with the Ontario Public Service and two major Bay Street law firms. She then established one of Canada's top environmental law firms.
A certified environmental law specialist, Saxe was recognized in every Canadian and international legal rating service, including acknowledgement as one of the world's top 25 environmental lawyers by Best of the Best 2008 and as Best Lawyers' first Environmental Lawyer of the Year for Toronto. Some of her numerous tributes and honours include the Award for Distinguished Service, the highest honour granted by the Ontario Bar Association, and the Alumni Gold Key Award for exceptional lifetime professional achievement granted by Osgoode Hall Law School.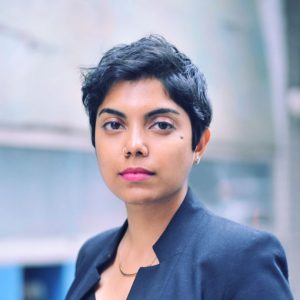 Fathima Cader is a Toronto-based litigator with a focus on human rights, labour and employment law, including anti-discrimination applications, union certifications, grievance arbitrations, workplace investigations and preventative training. Having previously worked in the clinic bar and then at a downtown boutique, she recently opened her own firm. Her areas of practice now include prison law, with a particular interest in assisting female inmates.
Cader will be joining Osgoode after spending the Fall 2019 term as faculty at the City College of New York. She has also served as adjunct faculty at the University of Windsor's Faculty of Law. She holds the 2012 Marlee G. Kline Essay Award from the University of British Columbia's Faculty of Law for her research on R. v. N.S., the first Supreme Court of Canada case to consider the rights of Muslim veil-wearing courtroom witnesses. Her critical essays, creative non-fiction and poetry have appeared in The New Inquiry, Hazlitt, Apogee, Fader and elsewhere. She is also a board member of the Canadian Labour International Film Festival. As a McMurtry Fellow, Cader will help strengthen bridges between the academy, bar and bench through her exploration of the relationship between law, art and critique in supporting grassroots social change.