Ximena Sierra-Camargo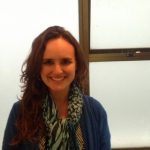 Ximena Sierra-Camargo holds a doctorate in law from Rosario University (Colombia) where she held a position as a lecturer in various disciplines of international law comprising general public international law, human rights, international economic law, global law and development. She also has performed as a lecturer at postgraduate level in Transnational Law, Human Rights, Development and Peace Studies at Los Andes University and Externado de Colombia University.
Her thesis on the large-scale gold mining legal regime in Colombia from a postcolonial and from critical developmental perspective was awarded with the highest distinction of "Laurate thesis". She was a Visiting Training Fellow at the Centre for Critical International Law (CeCIL), Kent Law School, The University of Kent (2015 – 2016) and a Visiting Fellow at the Transnational Law Institute (TLI), The Dickson Poon School of Law, King's College London (2016). Dr. Sierra also holds an MA in Sociology of Law from La Plata National University (Argentina) and a LLB from Externado de Colombia University.
Her research focuses on the colonial and postcolonial nature of mining policy in Colombia. She analyses how transnational agents (from the gold mining sector operating in Colombia) regulate through the rule of law domestic realities, and in doing so end up establishing a particular global economic order at the national level. Her research discloses the colonial character of the rule of law and shows the global historicity of current development practices and discourses. It examines also how mining policies have incessantly shaped the nature and operation of the rule of law in Colombia, and insight that can illuminate similar practices in other regions of the Global South.
Dr. Sierra has also worked in legal aid and legal practice in the areas of public law, international law and human rights, gaining direct experience on socio-legal methods and fieldwork as researcher, and as legal practitioner, on the monitoring of human rights and the performance of official development policies, working as an attorney at recognized NGOs like the Colombian Commission of Jurists and at public entities like the office of the Ombudsman in Colombia, and as a consultant at International Organizations.
Her research and teaching interests include international and transnational law, corporations and human rights, global law and development, postcolonial studies, legal aesthetics.