2021-22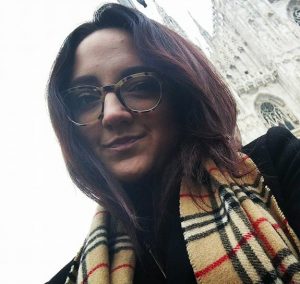 Sophie Charlotte Monachini
After graduating in Law in October 2018 (110/110 summa cum laude) at the University of Verona with a final thesis in Comparative Criminal Law, focused on Culturally Motivated Crimes in Canada and Italy, Sophie Charlotte Monachini was admitted to the Ph.D. Programme in European and International Legal Sciences, 35th cycle (starting academic year 2019-2020) at University of Verona.
Her Ph.D. project is on Criminal Law and Multiculturalism ("New grounds and challenges for culturally motivated crimes: from the cultural test to restorative justice").
While fulfilling her Bachelor's Degree, thanks to the Worldwide Study scholarship she won, she had the opportunity to study in Canada (University of Calgary) from January to May 2018, where she attended three law courses in Aboriginal law. This period abroad has been essential in the developing of her final thesis and it still represents one of the main keys of the Ph.D. project: she analyzed the Aboriginal restorative justice principles and she applied these concepts to the Italian criminal justice system.
During the Ph.D. Programme, Sophie Charlotte spent two months in Canada (University of Victoria) from February to March 2020, where she had the opportunity to analyze Canadian law and jurisprudence related to her Ph.D. research project.
From March to June 2021, she was in South Africa (Stellenbosch University) as Affiliated Research Student to study the traditional African concept of Ubuntu applied to Restorative Justice.