Osgoode Hall Law School, founded in 1889 by the Law Society of Upper Canada, is Canada's second-oldest law school and the country's largest common-law law school. The School takes its name from Osgoode Hall, built on Queen St. in Toronto in 1829 as the home of the Law Society and also home to the law school until its affiliation with and move to York University in 1968.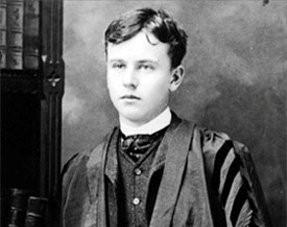 The library traces its origins to February 2, 1892, when Thomas Brown Phillips Stewart (1865–1892), an Osgoode student-at-law and poet, died tragically at the early age of 27, before he could gradaute. Phillips Stewart bequeathed his estate (the then-considerable sum of $7,599.65) to the Law Society of Upper Canada and directed that the annual income should be "expended by a Committee of Benchers in the purchase of law books for the Law School". Many of the library's older books still bear on their spines the stamp "PSL" for "Phillips Stewart Library." Indeed, it was to distinguish itself from this new "Students' Library" that the barristers' library at Osgoode Hall began to refer to itself as the "Great Library," and is still known today as The Great Library of the Law Society of Upper Canada.
When the Law School was affiliated with York University in the 1960s, Balfour Halévy was appointed founding Chief Law Librarian, with the mandate to design a library for the new school and to build a library collection equal to the school's status as the largest common-law law school in Canada. Starting with the Phillips Stewart collection, moved to York from old Osgoode Hall on Queen Street, Halévy developed a collection that, when it opened in the new law school in 1969, was already the largest law library in Canada. In the process, he assembled a significant collection of early English and American legal materials and, most important, the largest collection of legal Canadiana anywhere.
When the library first opened in 1969, it was known as the York University Law Library and functioned as a unit of York University Libraries. In 1998, the Law School assumed full administrative responsibility for the library and its name was changed to Osgoode Hall Law School Library.
Today, with more than 500,000 print volumes, the Osgoode Hall Law School Library is the largest law library in the Commonwealth.