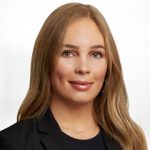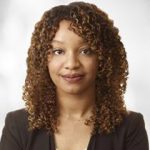 Blakes associates Jory Binder and Gabrielle Wright learned how to be lawyers at Osgoode's IPC
Before joining the corporate and commercial law division at Blake, Cassels & Graydon LLP, Jory Binder, JD'18, and Gabrielle Wright, JD/MBA'19, say they gained valuable experience at Osgoode's Investor Protection Clinic (IPC).
"I wanted to open my mind to business law, but I didn't really know what business law meant," Binder says of her first year at Osgoode Hall Law School. She landed a research assistant position with Poonam Puri and spent the next year helping the professor prepare to launch Canada's first, free legal service for vulnerable retail investors. When the clinic doors opened, Binder began supporting clients as a student caseworker under the direction of supervising lawyers from top Toronto law firms.
That's when she realized she was practicing the very skills she thought she knew nothing about.
"I was meeting clients for intake interviews and drafting statements of claim and complaint letters and all of a sudden I was 10 steps away from where I ever thought I could be and throwing around words like 'capital markets,' 'RRSP' and 'capital gains' without a second thought."
Binder says the year she spent at IPC taught her many of the skills she now employs as a second-year associate at Blakes, including how to extract the pertinent facts, develop a clear plan of action, communicate effectively with clients and deliver practical legal advice.
Wright applied to the Investor Protection Clinic after test-driving multiple other Osgoode clinics and failing to find the right fit. "This was the first clinic that married corporate law with a social justice angle, something that was really important to me," says the former registered nurse.
What she didn't realize until joining Blakes was how closely the clinic mirrors practice. "Law practice in a larger firm is actually quite collaborative. I work with my associates and partners in the same way that I worked with a team of students and supervising lawyers at IPC," she says. "It was the ideal training ground" — with one, surprising added benefit.
"I never actually worked on a file that required me to meet with my supervising lawyer in person. It was great preparation for the reality of legal work during a global pandemic," Wright laughs.