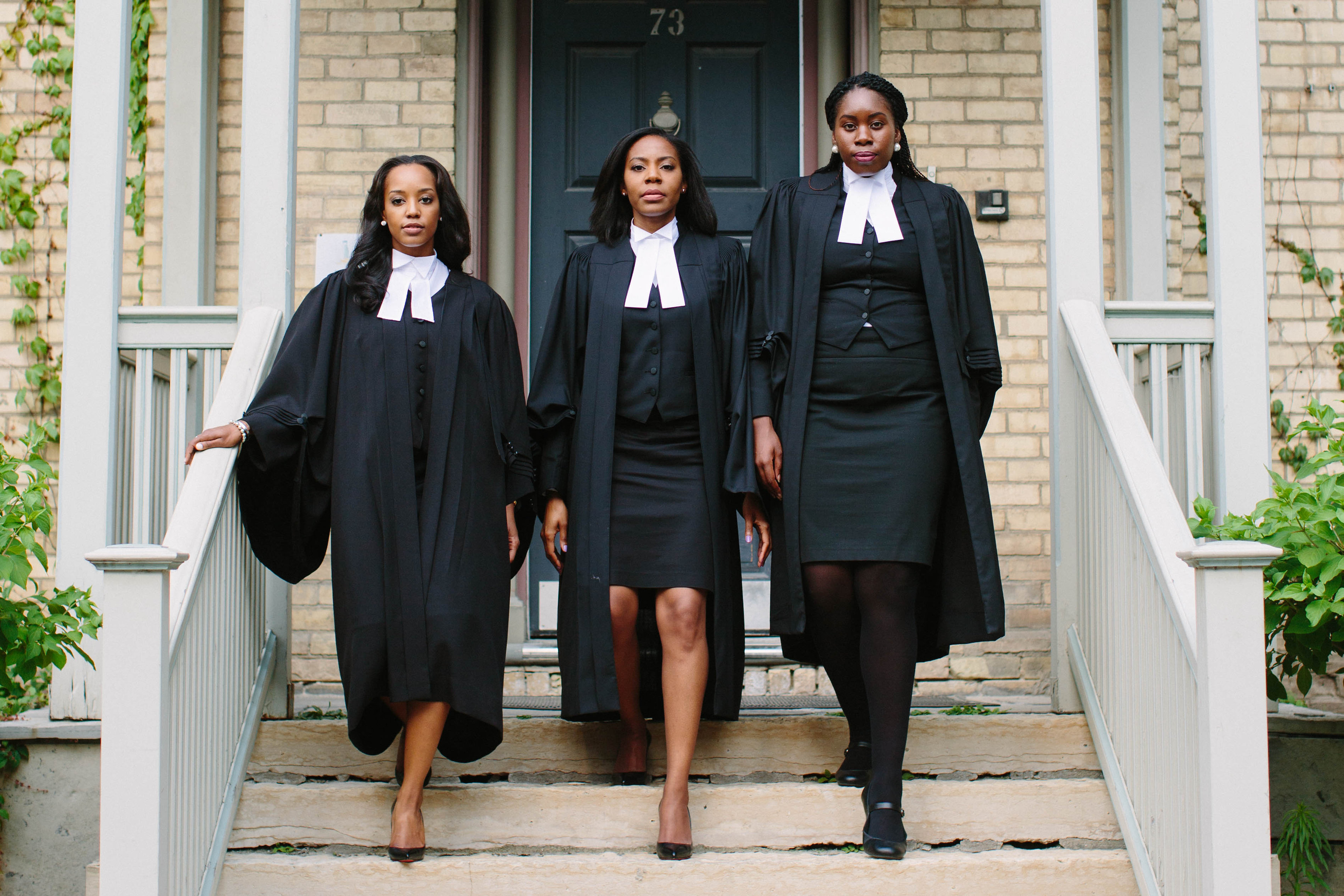 Sabrina Lyon (left)
Interesting enough, I will most remember my time at Osgoode for the opportunities it granted me outside the classroom. I held leadership positions in student government. I received the opportunity to study business law in Hong Kong and travelled throughout Asia. Due to Osgoode's focus on practical education, I was able to conduct my own mediation for a real complaint before the Human Rights Tribunal of Ontario. As a research assistant to Dean Sossin, I co-authored a publication about diversity in the legal profession. On top of all that, the outstanding faculty and curriculum at Osgoode has prepared me for the rigors of Bay Street law where I begin my career.
Laura Wilson (middle)
An Osgoode education is fertile ground for personal and professional growth. The broad range of courses, seminars, and extra-curricular activities allowed me to learn theories behind the functioning of and access to the legal system, and gave me the opportunity to put theory into practice. Through CLASP, I conducted a multi-day hearing before the Landlord and Tenant Board. Through the mediation seminar, I conducted a mediation in Small Claims Court, and I represented Osgoode at an international mediation competition in London, UK, placing first in the Individual Counsel category. My experiences at Osgoode laid the foundation for my career in litigation.
Busayo Faderin (right)
At Osgoode, I had the opportunity to discover and hone my love for advocacy. I was introduced to mooting and had the honour of representing the school at the Julius Alexander Isaac Diversity Moot competition in Halifax and the Warren K. Winkler Class Actions Moot in Toronto. The praxicums gave me tangible skills and real world experiences that were valuable during my articles and still now in my employment law practice at a boutique firm in Toronto. Above all, at Osgoode I developed lifelong friendships and made connections that will be invaluable throughout my legal career.