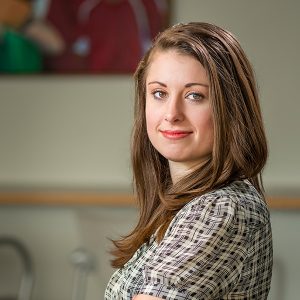 There is no question that my time at Osgoode was one of the most influential periods in my life. And no, that's not because I found my passion aroused by the finer points of Civil Procedure (although, after practicing in medical malpractice, I do now).
 The majority of my education was not in the classroom. I was fortunate to be selected for the Community & Legal Aid Services Programme (CLASP), which allowed me to develop my nascent advocacy skills, work with a diverse range of clients, and envelop myself in an amazing and inspiring community. I became involved in a provincially-funded initiative to improve law student mental health in Ontario in collaboration with Osgoode, and I was able to study and confront issues facing students, staff, faculty, and administration across the province. Meanwhile, my love of all things Osgoode led to extensive involvement with student government, culminating in being the President of the Osgoode Legal & Literary Society. In that role, I got to see and influence many aspects of how the school was run, and learned a variety of advocacy, management, and people skills. Before I graduated, a group of students and I, all grateful soon-to-be grads, knew we wanted to leave the school in even better shape than we found it, and we created the Osgoode@125 Fund to raise monies to create exit bursaries for students pursuing public interest careers.
When I look back, even more than the varied experiences I had and enjoyed at Osgoode, I realize that one of the many strengths of the school is just that: variety. Throughout my involvement with the school, which I combined with a non-traditional approach to academics, I was respected for who I was, even though I took a different approach than most. I rarely felt compelled to be anyone but the direct, casual and considerate person I strive to be. While it may sound trite, an environment where you are comfortable being your honest self is crucial to challenging yourself and to obtaining the best legal education. I have no doubt that this environment is what Osgoode offered to me, and continues to offer to its students.
Toby Samson
Class of 2015