This medal is awarded annually to a member of the Canadian legal community who has exemplified Dianne Martin's commitment to law as an instrument for achieving social justice and fairness.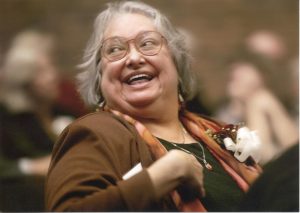 Dianne Martin (1945-2004) graduated from Osgoode Hall Law School in 1976 and went on to become one of Canada's first leading female criminal lawyers. She joined the Osgoode faculty in 1989, where she co-founded the Innocence Project. She was a passionate advocate for justice and an inspirational teacher who had the courage to challenge the justice system to ensure equal treatment for all.
Dianne dedicated her career to defending the rights of women and the wrongfully convicted. She not only changed the lives of the individuals for whom she worked but was a tremendous influence on her students, members of the legal profession and Canadian society as a whole.