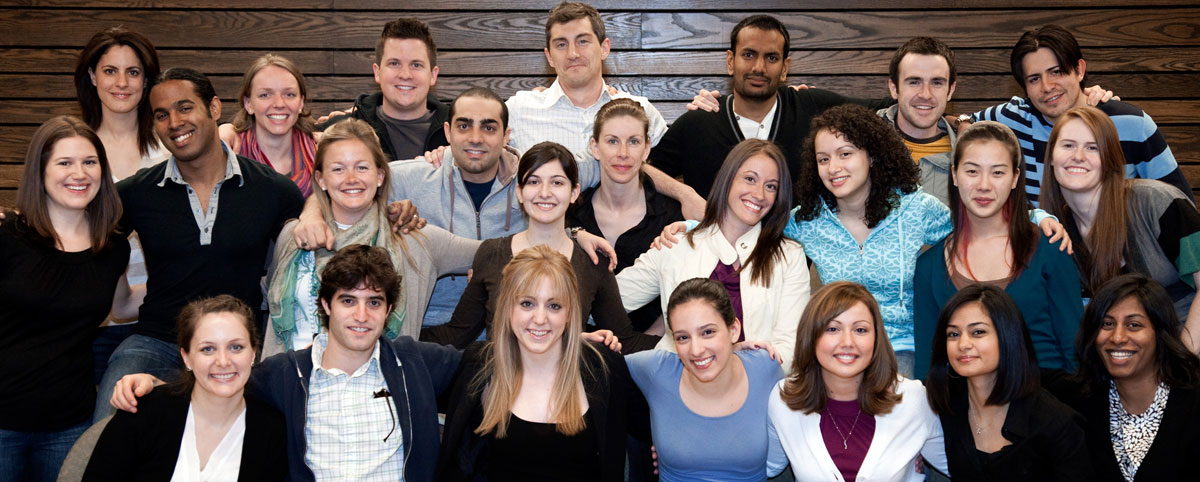 Students from all over the world come to Osgoode to study every year, adding to the diversity of our student body and the richness of our learning experience.
Whether you wish to pursue full-time studies in our Juris Doctor (JD), Graduate or Professional Development degree programs or come here on exchange for a term, we will be pleased to assist you.
What We Offer
Our JD Program has international exchanges with more than 20 partner institutions. We also grant admission, as non-degree students, to foreign trained lawyers whose law studies and experience have been assessed by the National Committee on Accreditation (NCA), and who wish to satisfy their Canadian JD equivalency requirements through courses at a law school.
Our Graduate Program offers research-stream LLM and PhD programs for Canadian students and qualified international students.
Osgoode Professional Development (OsgoodePD) offers the broadest range of programs available in Canada for International Lawyers and Law Graduates. Whether you are looking to specialize with a professional graduate degree or start the process of qualifying to practise common law in Canada, there's a learning option to suit your needs.
OPD also offers the NCA Exam Prep Program, which is specially designed for foreign qualified lawyers planning to write the National Committee on Accreditation's examinations, as well as a wide range of non-credit courses.