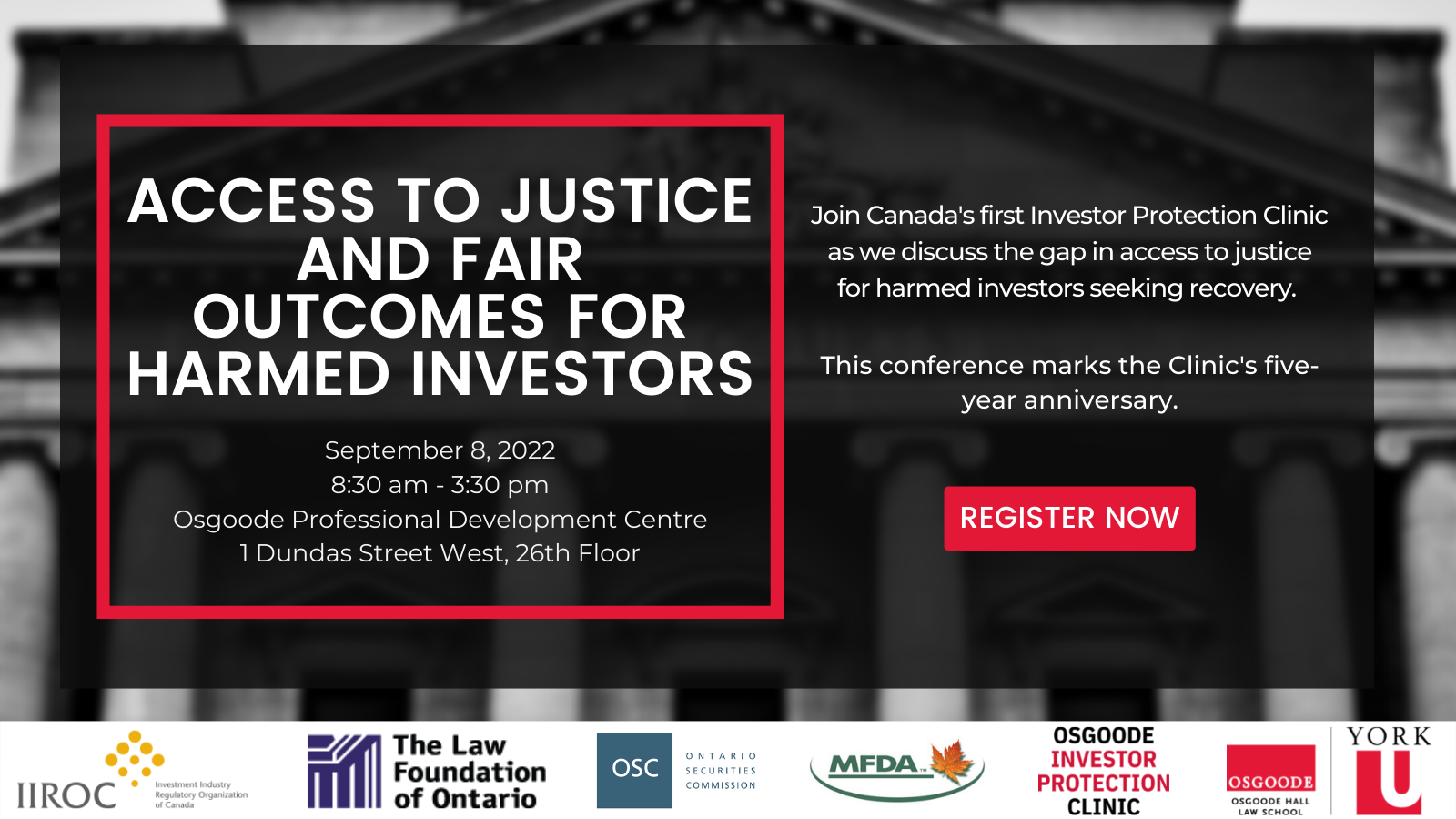 Access to Justice and Fair Outcomes For Harmed Investors
The Investor Protection Clinic (IPC) at Osgoode Hall Law School provides free legal advice to people who believe their investments were mishandled and who cannot afford a lawyer. The Five-Year Anniversary Conference will feature a series of panels with experts to discuss the gap in access to justice for harmed investors seeking recovery. All event proceeds will be used to support the Clinic.
The event will have four-panel discussions and a keynote panel which includes: Andrew Kriegler, Chief Executive Officer of the Self-Regulatory Organization, Stan Magidson, Chairman of the Canadian Securities Administrator, Grant Vingoe, Chief Executive Officer of the Ontario Securities Commission.