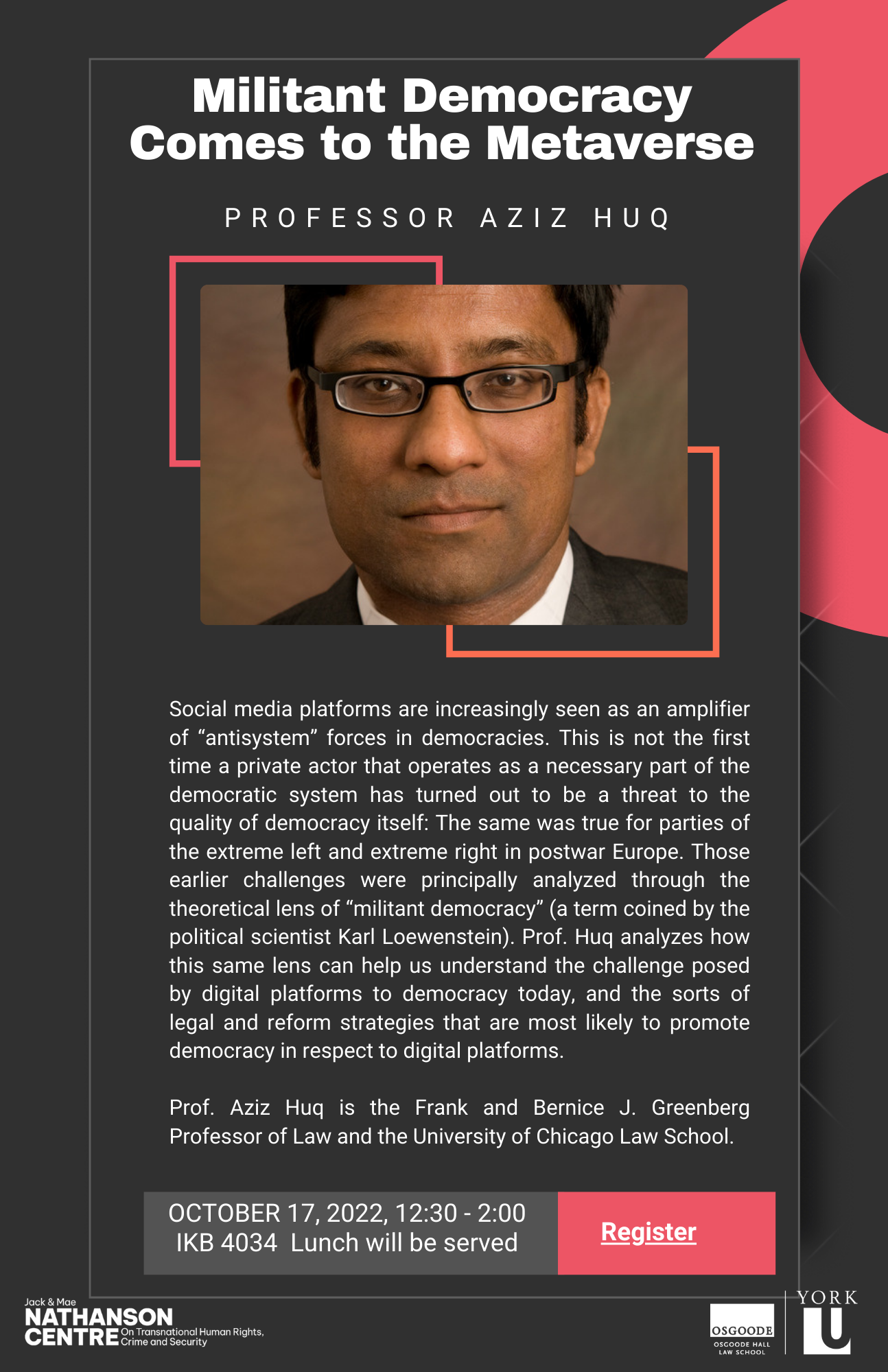 Militant Democracy Comes to the Metaverse, Professor Aziz Huq
Social media platforms are increasingly seen as an amplifier of "antisystem" forces in democracies. This is not the first time a private actor that operates as a necessary part of the democratic system has turned out to be a threat to the quality of democracy itself: The same was true for parties of the extreme left and extreme right in postwar Europe. Those earlier challenges were principally analyzed through the theoretical lens of "militant democracy" (a term coined by the political scientist Karl Loewenstein). Prof. Huq analyzes how this same lens can help us understand the challenge posed by digital platforms to democracy today, and the sorts of legal and reform strategies that are most likely to promote democracy in respect to digital platforms.
Prof. Aziz Huq is the Frank and Bernice J. Greenberg, Professor of Law and the University of Chicago Law School.