The Gold Key award for Achievement recognizes exceptional professional success and leadership. This year there are two recipients:
Harry S. LaForme '77, '08 (LLD)
---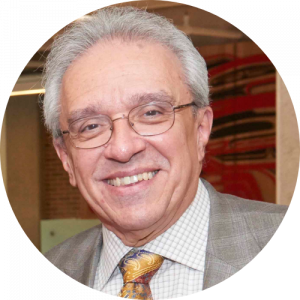 Harry S. LaForme '77, '08 (LLD)
"Justice LaForme is a role model for many Indigenous students. He is an outstanding example of intelligence, success and integrity."
The Honourable Harry S. LaForme is an Anishinabe of the Mississaugas of the Credit First Nation, Ontario. He was born and mostly raised on his reserve where some of his family continue to reside and remain active in First Nation's government.
Judge LaForme graduated from Osgoode in 1977, articled and was an associate with Osler, Hoskin and Harcourt before starting his own private practice in Indigenous law, which focused on Constitutional and Charter issues. He has appeared before each level of Canadian Court, travelled extensively throughout Canada, and represented Canadian Indigenous interests in Geneva Switzerland, New Zealand, and the British Parliament.
Judge LaForme served as:
Co-chair, Independent National Chiefs Task Force on Native Land Claims
Chief Commissioner, Indian Commission of Ontario
Chair, Royal Commission on Aboriginal Land Claims
Instructor on the "Rights of Indigenous Peoples" at Osgoode Hall Law School
In 1994, he was appointed a judge of the Superior Court of Justice, Ontario – then, one of three Indigenous judges ever appointed to this level of trial court in Canada. In 2004, he was appointed a judge of the Ontario Court of Appeal. He is the first Indigenous judge appointed to an appellate court in Canada's history. After his retirement in 2018, Judge LaForme joined Olthuis Kleer Townshend, LL.P as Senior Counsel.
Judge LaForme has published numerous articles on issues related to Indigenous law and justice. He speaks frequently on Indigenous issues, Indigenous law, constitutional law, and civil, equality, and human rights.
---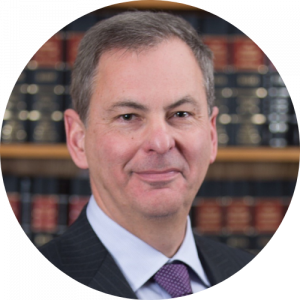 David S. Young '81
"David has always been a fair-minded, thoughtful advocate with a social conscience."
David S. Young obtained his Bachelor of Laws at Osgoode Hall Law School in 1981 and was called to the bar in Ontario in 1983. He articled at Benson Percival Brown, and was later admitted into the partnership. As a partner, David has appeared in the Superior Court of Justice, the Ontario Court of Appeal and before the Supreme Court of Canada. He is also a certified as a Specialist in Civil Litigation by the Law Society of Ontario.
David has served as counsel to the Toronto Police, Hamilton Regional Police and at various public inquiries including The Royal Commission into Deaths at the Hospital for Sick Children (Grange Commission), The Toronto External Leasing Inquiry (Bellamy Inquiry) as well as numerous inquests and tribunals.
From 2001 to 2003, David served as Attorney General of Ontario and Minister Responsible for Native Affairs and in 2003, became the Minister of Municipal Affairs and Housing. As Attorney General, David introduced a comprehensive Case Management Program, expanded the monetary limit for Simplified Procedure cases and introduced legislation reforming the Limitations Act.
He has appeared as a speaker and participant at continuing legal education programs and law conferences across Canada and the United States as well as the 2001 University of Cambridge Lectures in Cambridge England.
David was awarded the Queen Elizabeth II Golden Jubilee Medal to mark his significant contribution to the community and in 2021 was appointed to the committee responsible for selecting "The David W. Mundell Medal" recipient.