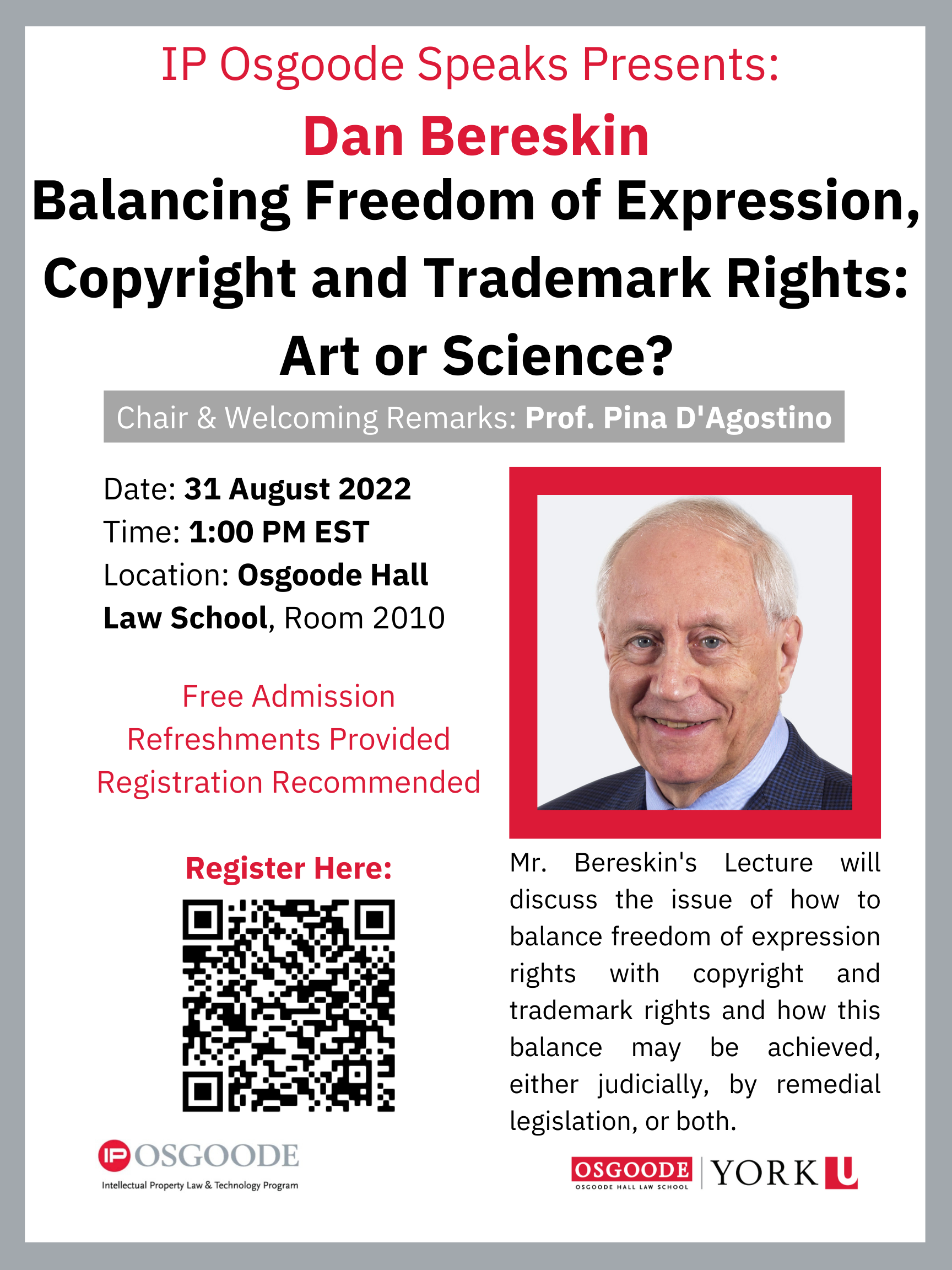 IP Osgoode Speaks Presents: Dan Bereskin, "Balancing Freedom of Expression, Copyright and Trademark Rights: Art or Science?"
IP Osgoode invites you to join us for our first post-lockdown in-person event and first installment of the IP Osgoode Speaks Series since 2020. We are pleased to welcome Dan Bereskin to speak about "Balancing Freedom of Expression, Copyright and Trademark Rights: Art or Science?"
The scope of copyright and trademark rights has expanded judicially for decades. A direct consequence is court decisions that arguably impact adversely on freedom of expression guaranteed by the Charter of Rights and Freedoms. Such expansion has encouraged some copyright and trademark owners to become overly aggressive in enforcing their rights when the case for infringement is weak and damage to their rights is fanciful. This said, there are many wily thieves who repeatedly prey on such rights, and they deserve all the sanctions the law provides. The issue is how to balance these disparate rights. In this lecture, the author will discuss how such balance may be achieved, either judicially, by remedial legislation, or both.
The event will be held on 31 August 2022 at Osgoode Hall Law School, Room 2010, and will begin at 1:00 PM. Refreshments will be provided, admission is free, and registration is recommended (walk-ins are welcome but space is limited).
We hope to livestream the event on the Osgoode Hall Law School YouTube channel. The link will be available closer to the event.