JD students Shakir Rahim and Maya Bretgoltz named Third Place Team in 2018 Gale Cup Moot; Shakir Rahim receives Dickson Medal for Exceptional Oralist Performance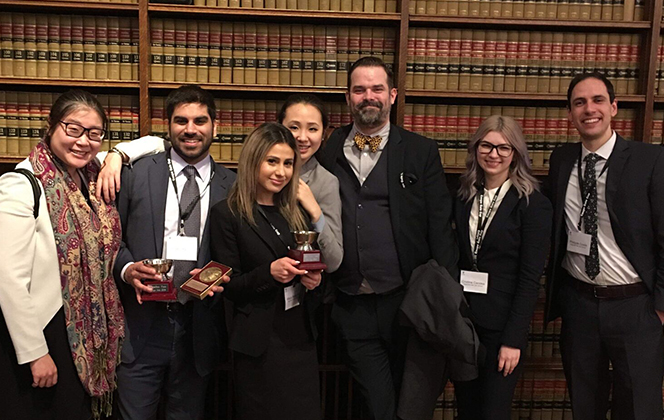 Pictured from left: Mabel Lai (Coach), Shakir Rahim (3L), Maya Bretgoltz (2L), Margarit Jo (3L), Daniel Enright (2L), Cristina Candea (3L) and Philippe Cowle (Coach). Not pictured: Daniel Sheppard (Coach).
The Gale Cup Moot is Canada's premier bilingual law-school mooting competition. This year's moot was held in Toronto on February 16 and 17.