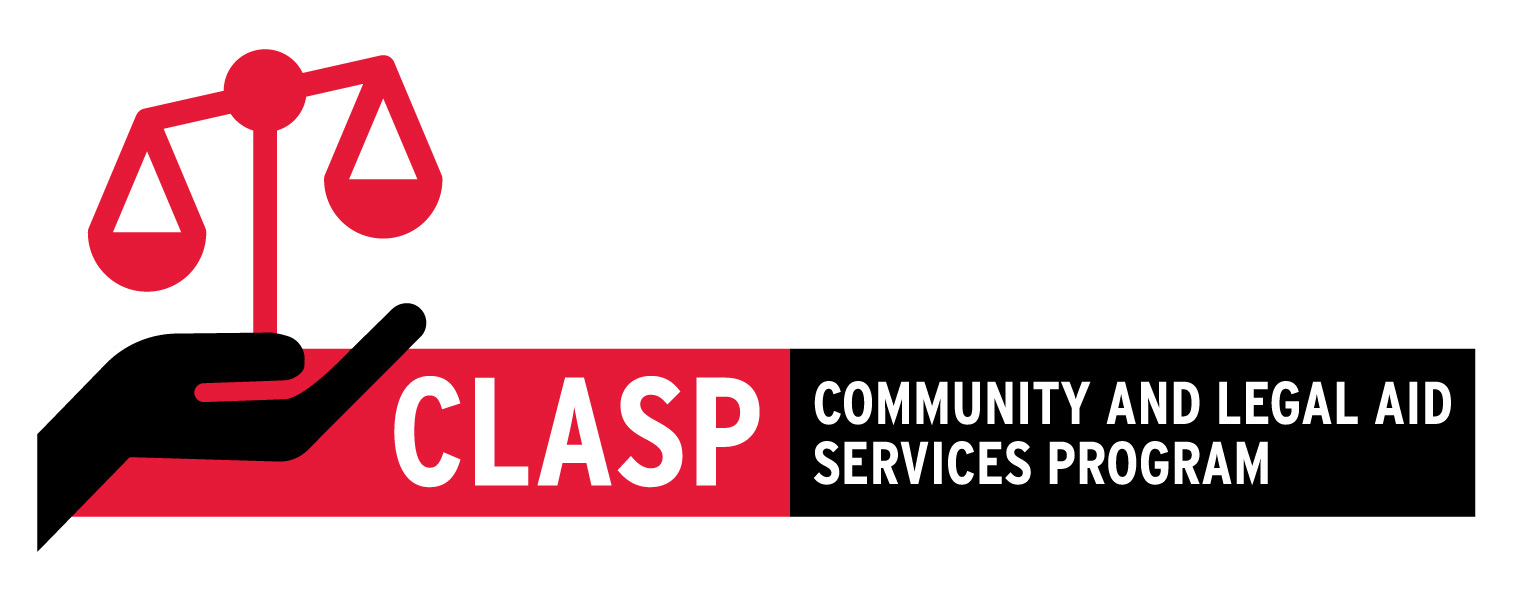 Due to the ongoing health risks associated with the spread of COVID-19, CLASP has adjusted our service delivery model. We are open and accepting new matters. We will continue to offer the option of a remote intake interview. If you would like to apply for our services, please call our office at 416-736-5029 before attending the office.
CLASP provides free legal advice and representation to members of the community, and to York students. We are funded by The Law Foundation of Ontario, Legal Aid Ontario, York students, and Osgoode Law Hall School. Students work in our clinic under the supervision of experienced lawyers.
We provide assistance to low income individuals in the City of Toronto in the following three areas:
Administrative Law (ODSP/EI appeals, Human Rights, Tenant Rights)
Effective July 2020, CLASP no longer provides family law services. If you require family law services, you can contact the following:
Legal Aid Ontario at 1-800-668-8258 (toll-free) for up to 20 minutes of advice over the phone
The Law Society of Ontario at 1‑800‑268‑7568 (toll‑free), which offers 30 minutes of free legal advice to help determine whether a family law matter is urgent.
In addition, offer the following services:
We also have services exclusive for York students.